I'd rather live in a dangerous world than unwittingly die in a prison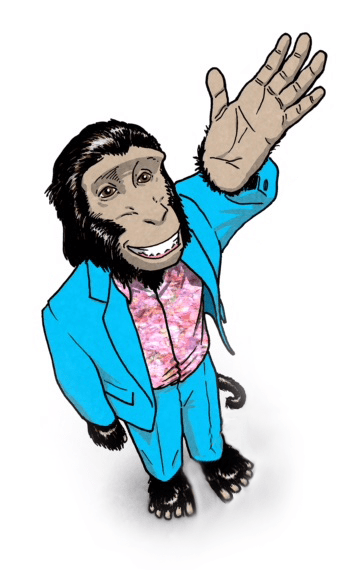 My passion for a fair and open society drives me to promote bitcoin, nostr and decentralised technology…
I create laser cut bitcoin art and gifts for the global community of cypherpunks, hodlrs, truth seekers, bitcoin art lovers and cyberpunk freaks…
Everything on this site is available for bitcoin… if you would like to be the first notified of my new work please join my substack ;o)
Or connect with me on nostr: @npub1a3um269aaf3u5cy37kuykrrrnsg2pyv7za06pxjduv25lq5sdujs2qmdj6
Revolutionary Rendezvous
What happens when the Ostrich sticks its head down the Bitcoin Rabbits hole?
This is a collaboration between myself and mosaic.rocks and a celebration of the marriage of the Bitcoin and Nostr protocols.
Being auctioned at Bitcoin Miami 2023
Amsterdam 2022
This is the #WeAreAllHodlonaut collection all money raised by the work will be going to support a very brave and worthy cause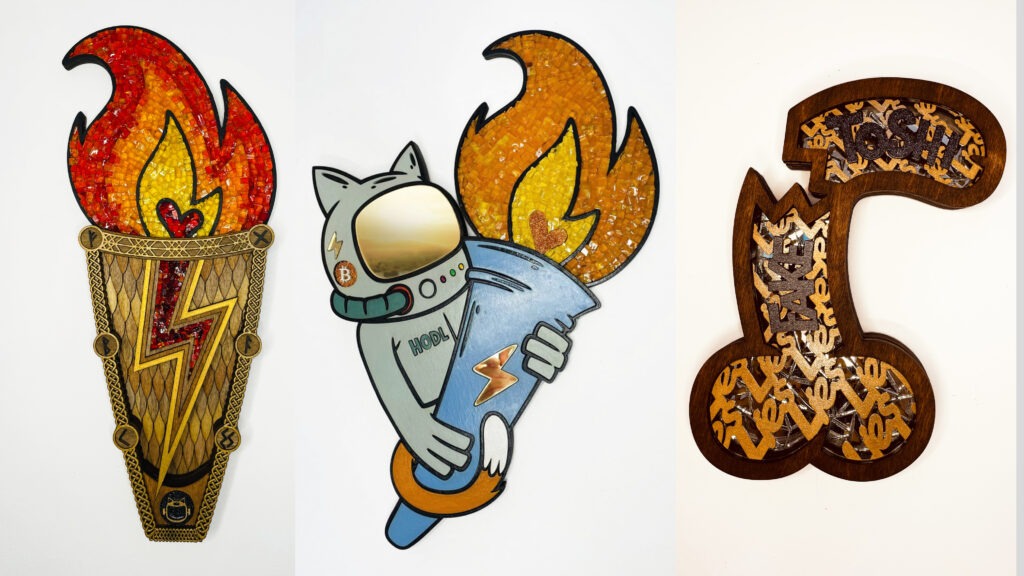 Bitcoin Miami 2022
I've got 4 pieces going this year… they follow the growing discussion that builds on top of money and economics… they refer to the philosophical, and spiritual side of Bitcoin and it's impact to humanity…
The first piece was the collaboration with Tomer Strolight that was used for his book "Why Bitcoin?"… the last was the alternative version we considered… both have the same meaning
The wall display will look something like this: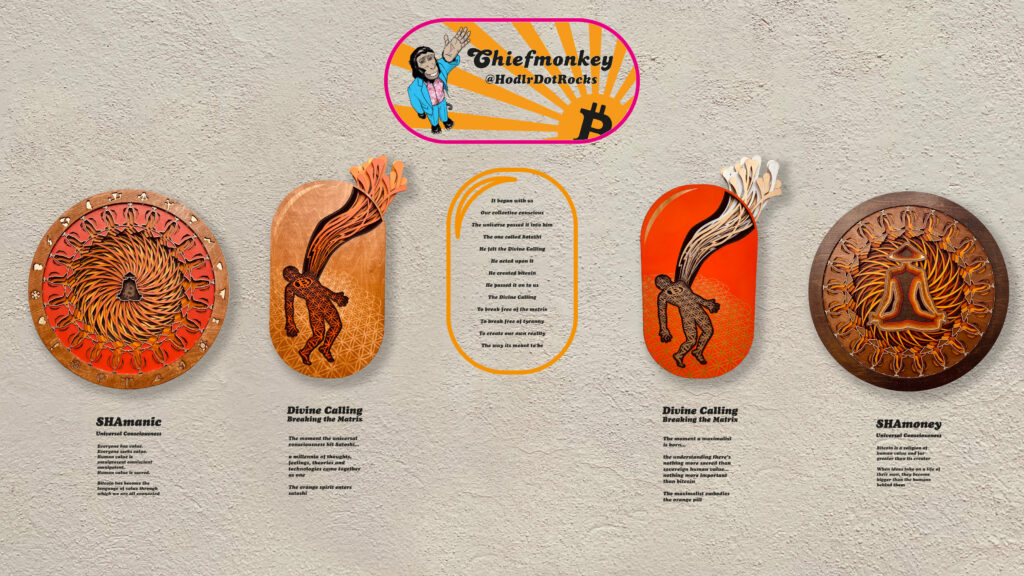 I recommend taking a photo of the poem in the pill in the middle and then viewing the pieces from left to right.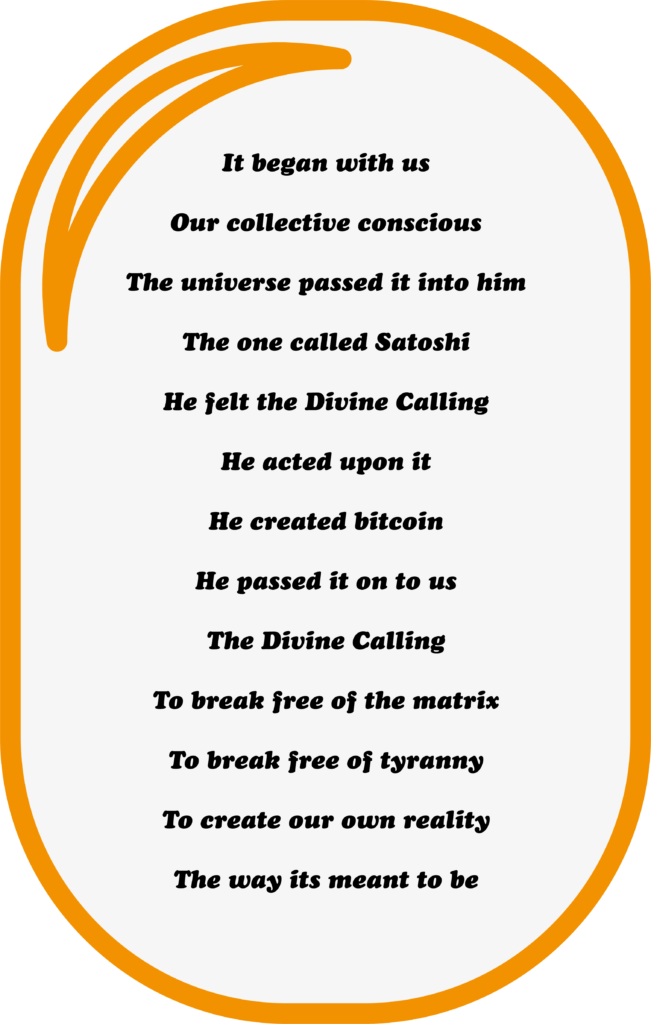 The pieces are as as follows:
SHAmanic – Universal Consciousness
Our collective universal consciousness come together in a unifying truth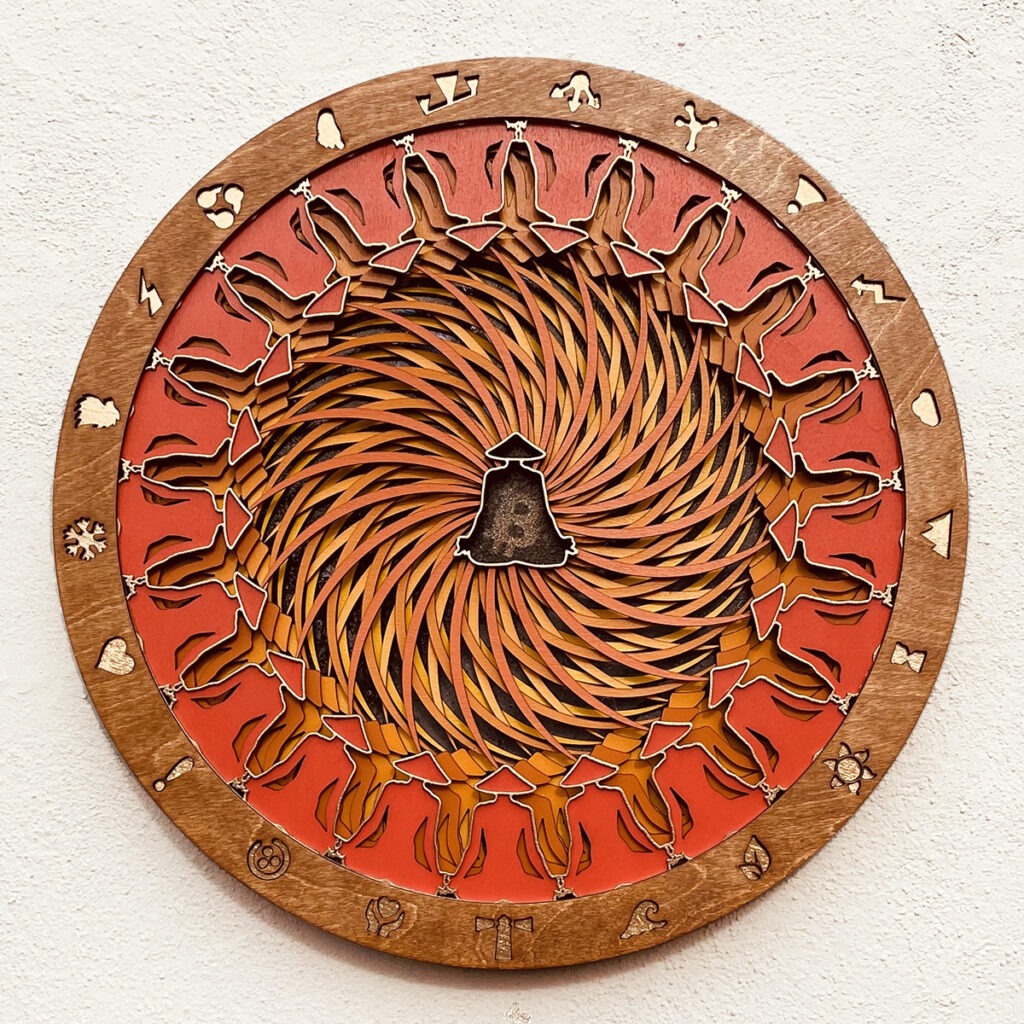 Divine Calling – Breaking the Matrix – Satoshi
This truth passes into Satoshi…
This is the moment the Divine Calling hits him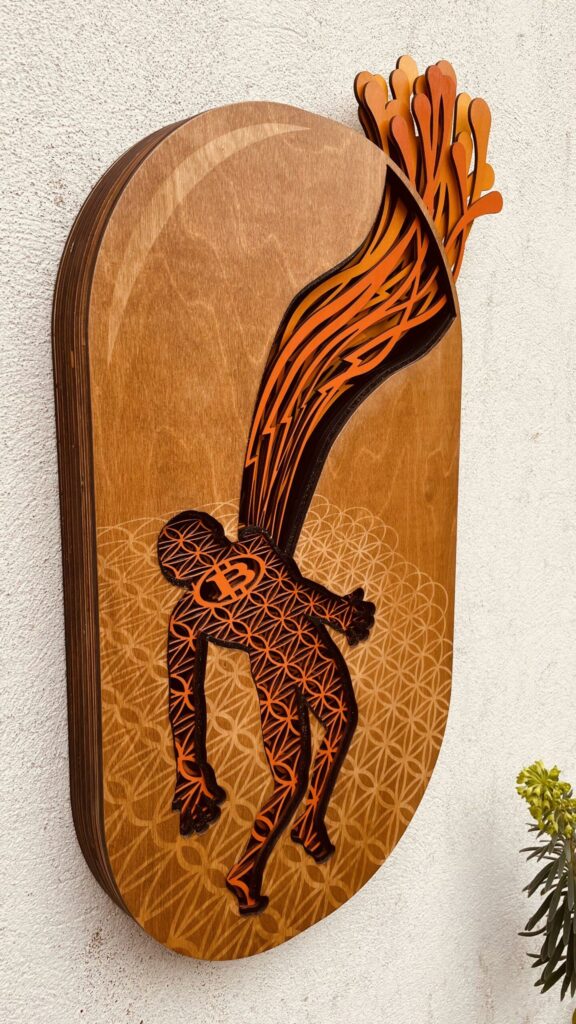 Divine Calling – Breaking the Matrix – The Maximalist
Satoshi, through Bitcoin, passes the divine calling onto those that want to hear the message
This is the moment that a Maximalist is born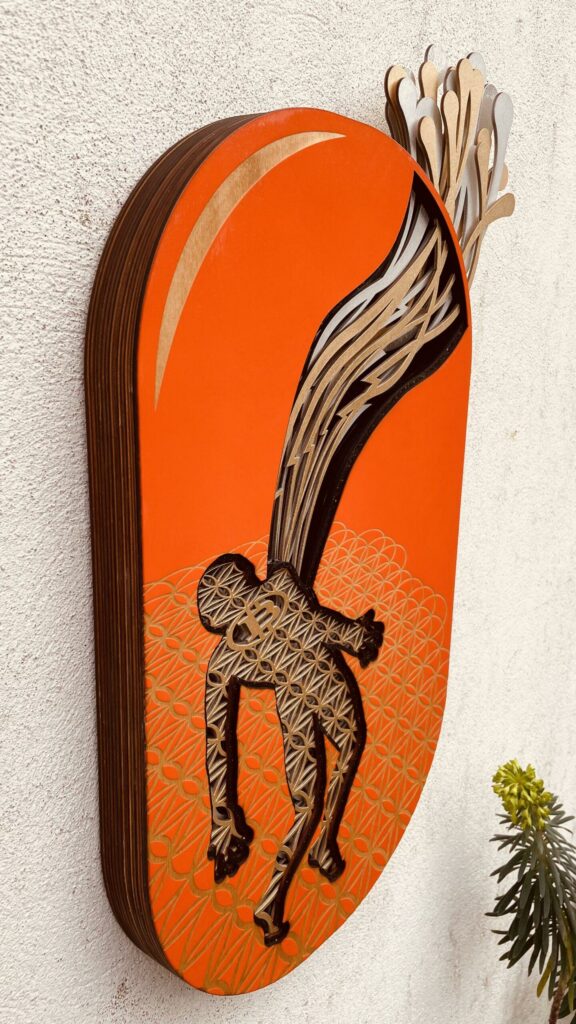 SHAmoney – Universal Consciousness
As we continue continue to grow, we define and shape the world around us through the foundation of Bitcoin, through an absolute truth that respects human value, privacy and the planet.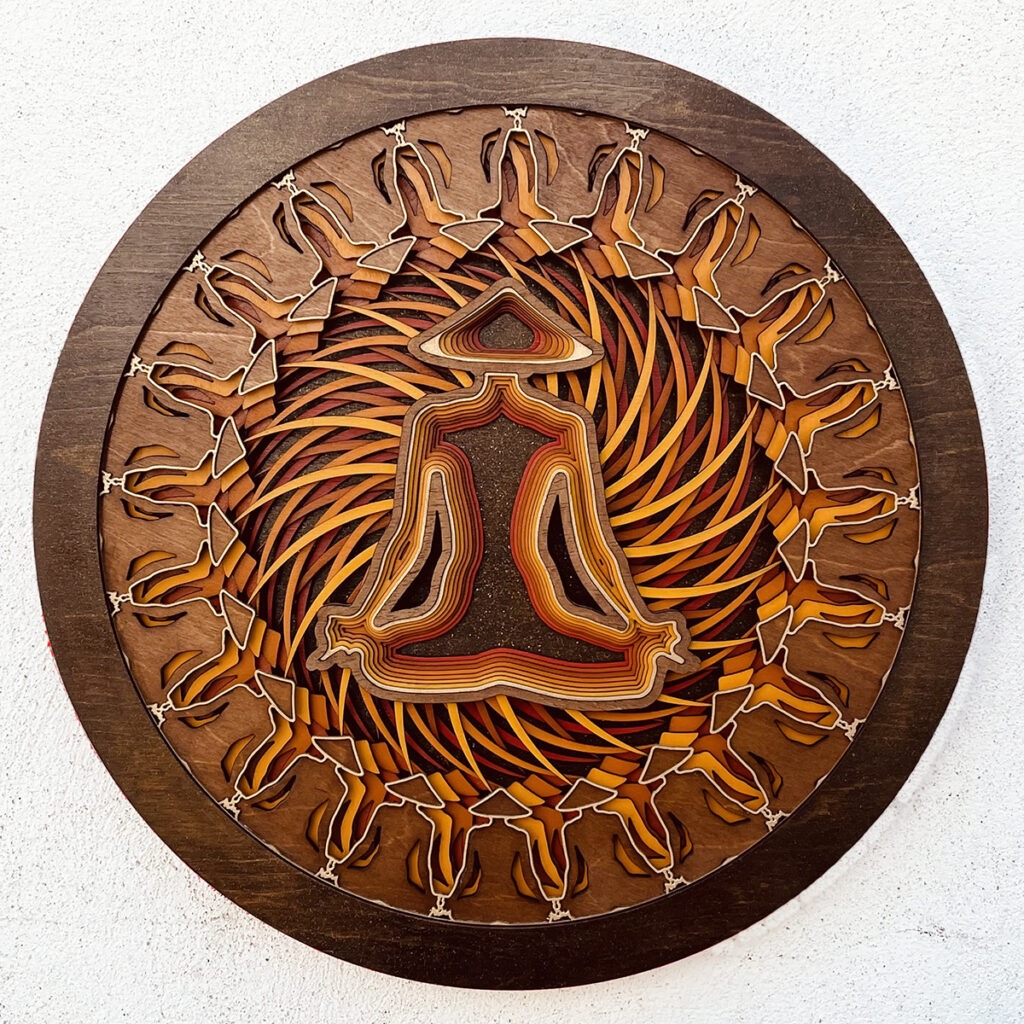 These pieces will be auctioned through Scarce.city @ Bitcoin Miami 2022
More Pictures and Videos
SHAmanic & SHAmoney can be seen here
Divine Calling – Satoshi and the Maximalist can be seen here
---
Previous Creations
The latest releases of work
The Invisible Hand – Satoshi Prepares for Record Breaking Highs
Just 12 pieces made 6 available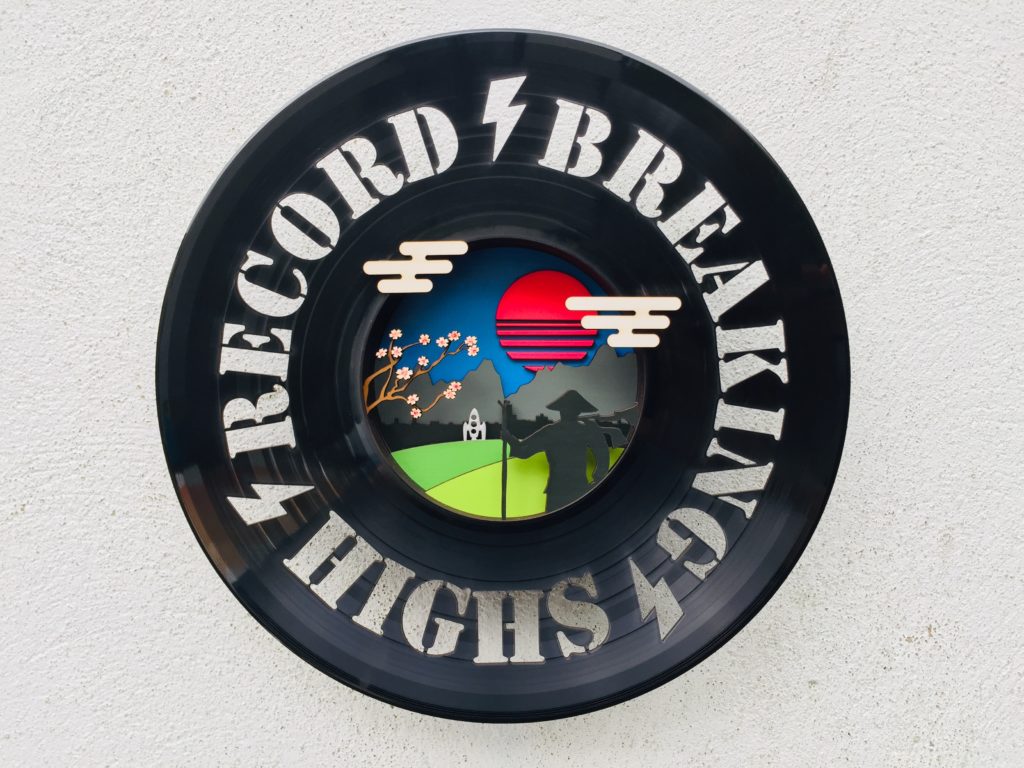 You can view close up pics and the explanation of the elemenets here
---
Omnipotence No Difference
SOLD OUT – Just 5 pieces made
+
1 unique collaboration also sold
Video, close ups and explanation here
---
Sousveillance
5 pieces made – just 2 remaining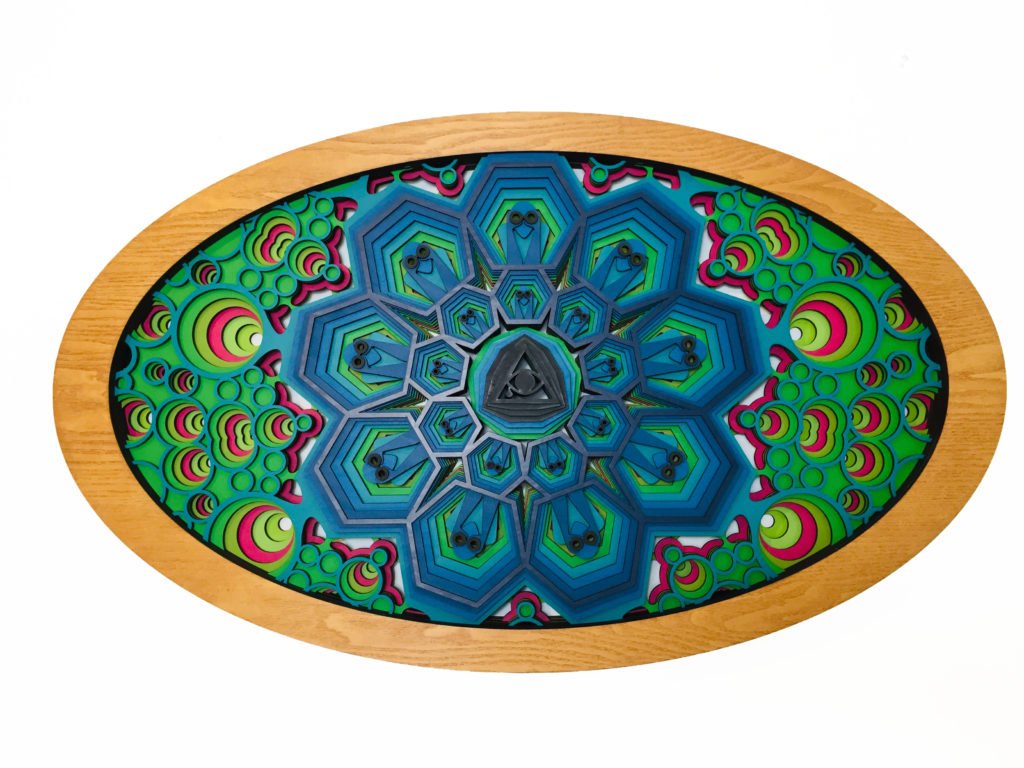 Video, close ups and explanation here
---
Fuck The Fucking Fuckers
10 pieces made – SOLD OUT
More pics, close ups and explanation here